01 Pro

Ateliér #2


One of the things I really like about social networks is the opportunity to discover very different artists and artworks from all around the world. So my idea with this Ateliér, is to put together and share what I've discovered and loved really appreciated during the last weeks. Welcome in my art bazaar !

Pencil & Post : In this instagram account run by a Seatlle based illustrator you'll find Lillian Liu's naïve drawings about relationships and humanity. These very personnal art pieces might seemed a bit simple sometimes but they're, above all, full of sensibility and a strong sens of fineness.
Evan M Cohen – This american artist is a drawer and cartoonist who create works of art full of sensibility, philosophy and peacefulness. The details, the sens of colors and the mouvements are superb. This is a whole universe you should explore…on his instagram account for example ! You'll not be disappointed !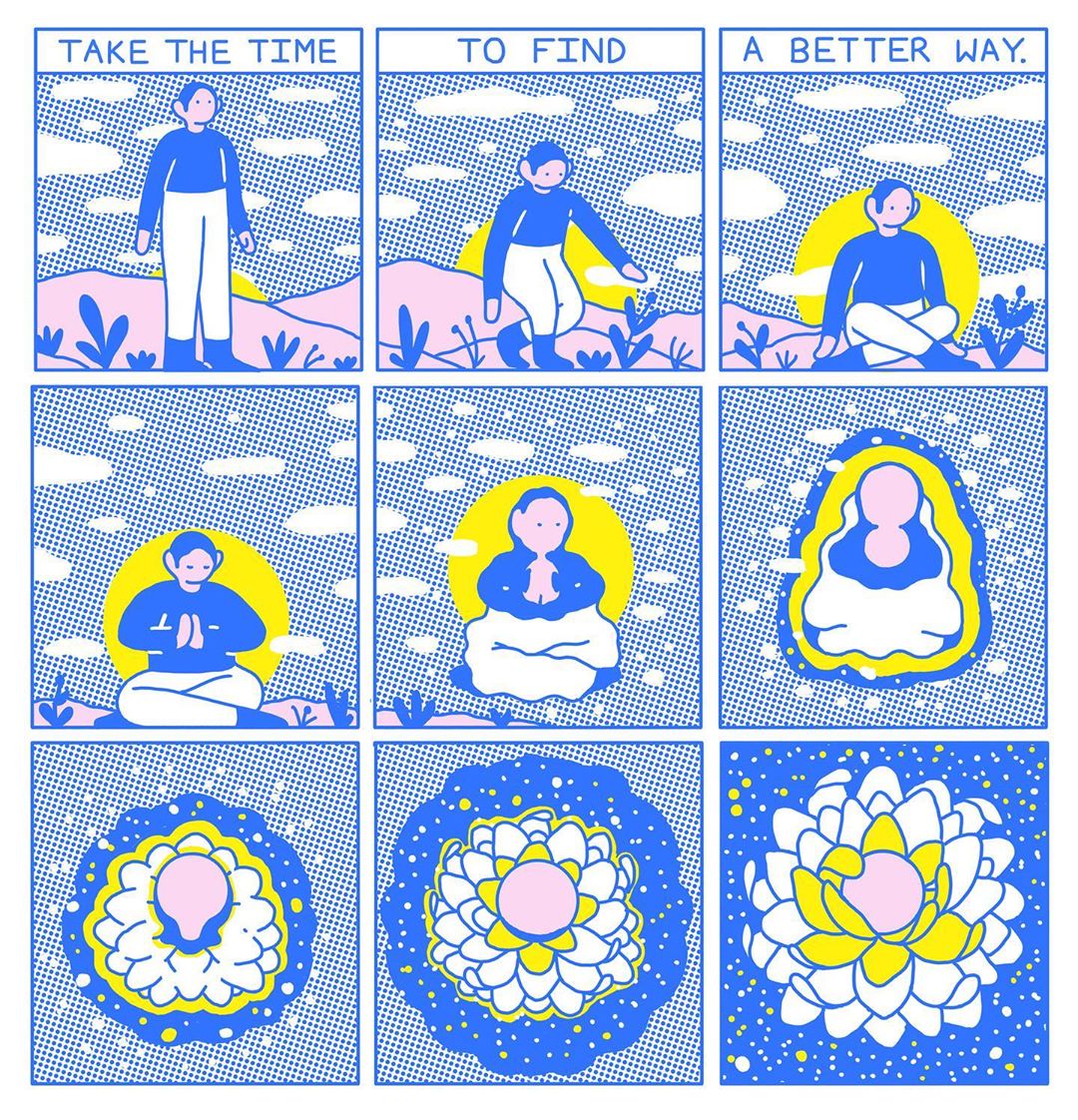 Brooke Sharkey – This Franco-British musician is generally playing guitar and sings with a calm but strong, fine and loud voice. Brooke has recently moved from London to Oslo, a brand new adventure she talks about in one of her last songs, Mmm Ja that you can find bellow. I have to say this is a music that particulary resonate with my experience here, in Czech Republic…
Camille Reposeur – This French photographer work mainly with analogue cameras but not only. She takes pictures of people, objects, buildings, landscape and situations…yeah, I know, that's a lot but, to make it short, I'ld say that her photos are snaps of life's moments with a preference for the youth (Camille is under 25y.o herself). I love her sens of detail and the fact that she has a so beautiful look on her photographs' subjects.
She's also experimenting with mirors and other tricks to create some original presentations..so I can't help but recommend you to visit her instagram account to discover her work/world !
BONUS : Gabriella Papadakis / Guillaume Cizeron – I know this part could sounds weird as these two are professional athlete but if you watch them dancing on ice you'll probably be agree to put them on an article about art. Yes, they have won several internationals titles and stuff but this is not why I want to write about them. No, they're in this Ateliér because their performances are often discribed as "pieces of art on ice" and I'm also convienced by this statement. Their routines are, each year, beautiful, full of emotions and finesse.
In the video bellow, you can watch a performance in which I find their musicality incredible since they partly dance following the lyrics instead of the melody (as it's done usually). Enjoy !
---